10 Reasons Why Blogging Is Essential for Business Marketing
If you're wondering what a blog can do for your company, you've come to the right place. This is the first in a series of blogs about blogs—simply because there is that much to share on the topic.
By the title of this post, you should see that we are way beyond, "does my business need a blog?" Blogging is to online business marketing what soy sauce is to sushi. Is it still sushi without it?
Business Blogging for Beginners: What is a blog?

Blogs are high-value content in your content marketing mix.
A blog is an entry on a regularly updated webpage of your website¹.
Everything you can see or hear on your website is considered content. That is, all the words, images, videos, sound clips, infographics, animations—the list goes on.
Content marketing is the creation and sharing of content online so that it incites interest in your brand (thus promoting it).
¹Unless your website is a blog—but that's a topic for another day.
The Benefits of Blogging for Business Marketing
1. Improve Search Engine Optimisation (SEO)
Content is the lifeblood of your website. Each time you add new content, you force search engines like Google, Bing and Yahoo to pay attention (the bots forget about stagnant sites). There are numerous reasons why this matters, but, ultimately, you're making it easier for the engines to recommend your website in relevant searches.
2. Drive More Traffic to Your Website
Increased visibility in the Search Engine Results Page (SERP) means a higher possibility of clicks to your site. A well-written blog with valuable content is an invaluable traffic magnet.
You can—and should— also promote your blog on social media that, too, will encourage more visits. Why stop there? Add links to your blog in newsletters to your database, or include a link on your email signature.
3. Differentiate and Position Your Brand
The long-form format of blogs creates an excellent opportunity to let your brand personality <link to https://famousmedia.co.za/services/corporate-identity-manual-creation/> shine—and set it apart! Readers get a good "feel" for your brand, what it stands for, and decide if they feel akin.
4. Enjoy Stronger Customer Relationships and Brand Loyalty
The more people get to know your brand, the more connected to it they will feel. Blogs make your brand relatable. They communicate to your audience how much you "get" them. You can't buy the type of loyalty that this generates.
5. Increase Brand Exposure
Be sure to add social media share buttons to your blog! Your new-found fans have a propensity to share your content. When your content is worth it, people will want to tell other people.
Use your content for PR. Submit your blogs to industry-related news vendors, hubs and portals. This will also help create high-authority backlinks (another SEO win).
6. Capture Hearts at All stages of The Buyer's Cycle
From attraction through to conversion, there's a suitable blog [topic] to meet potential customers wherever they may be in the sales funnel.
Pssst. Did you see that? Blogs can help coax prospects to become customers!
7. Educate Customers and Prospects
On that note, blogs lend themselves well as tools for audience education. Such as, you ask? How our product works, what it can do, how to care for your product (eliminating warranty claims). The possibilities are endless.
8. Expand your Sales and Support Team
With their ability to educate and empower, blogs become a powerful extension of your workforce. Some people prefer to delve through self-help sections rather than a log a ticket. Others may need to see a few facts laid down in black and white before making a purchasing decision.
9. Achieve Most of Your Marketing Goals, For That Matter
You could also call this section, "What is the point of a blog?" This is probably our favourite attribute of corporate blogging. A blog can serve almost any purpose that you require!
10. Invest in Your Owned Media
Your blog is published on your website, which is media that you own and can control. Your Facebook or LinkedIn profile is shared media. Meaning that the owners of the platform have the right to remove your content, or even shut down tomorrow—taking all your hard work with them.
These are just the top ten reasons to start a blog today. There are many other ways that blogs can bolster your digital marketing strategy, which we are yet to cover. Signup to our newsletter <newsletter signup> to stay tuned.
Want in on all that beneficial blogging action? Chat with us about our content creation services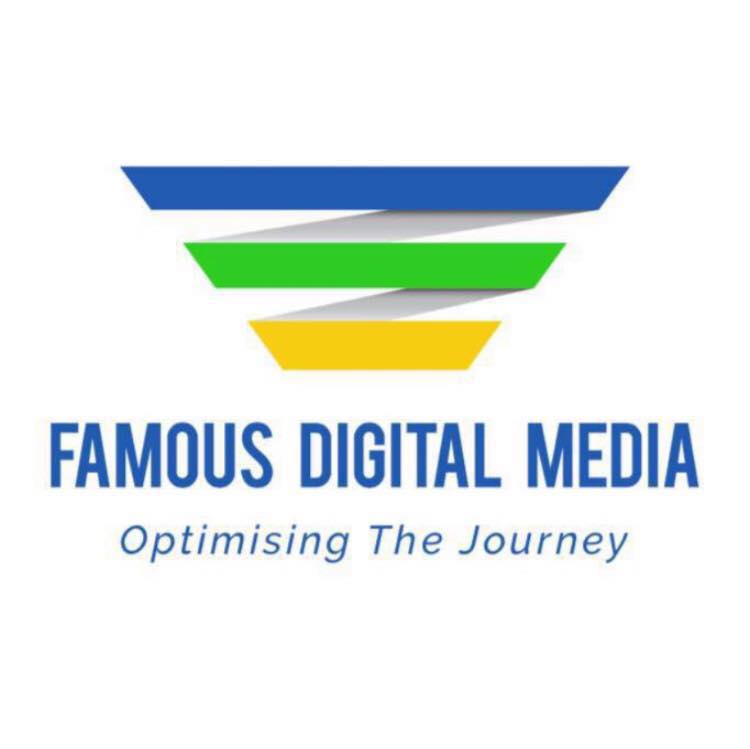 Visit https://famousmedia.co.za/ to connect with Famous Digital Media and learn more.