It is safe to say that a respectable percentage of optometry undergraduates in Nigeria look forward to the externship component of their training. The O.D. awarding programme is a 6-year long one with theoretical, practical and clinical components. The clinical component aims at exposing students to patient management, crystallizing what has been previously taught in the classroom/laboratory setting. At the University of Benin, students are scheduled to proceed on externship in 500level (5th year).
Externship is a clinical attachment programme aimed at developing students' clinical expertise in comprehensive visual and ocular management, patient care and optometric instrumentation in a hospital or multi-disciplinary healthcare setting outside the University and under strict supervision.
I had my externship at Me Cure Eye Center, a subsidiary of Me Cure Healthcare Limited, located in Lagos State, Nigeria.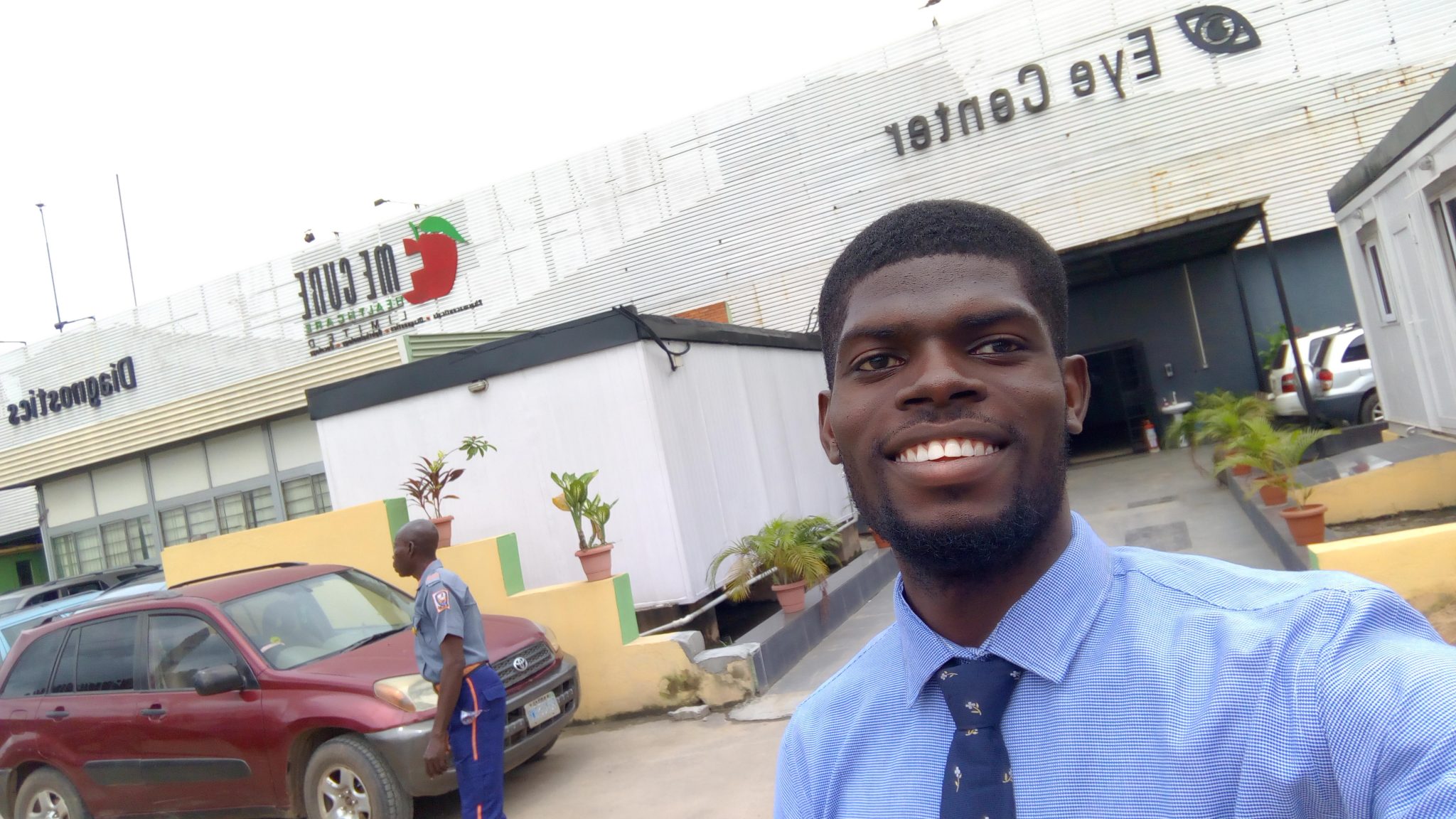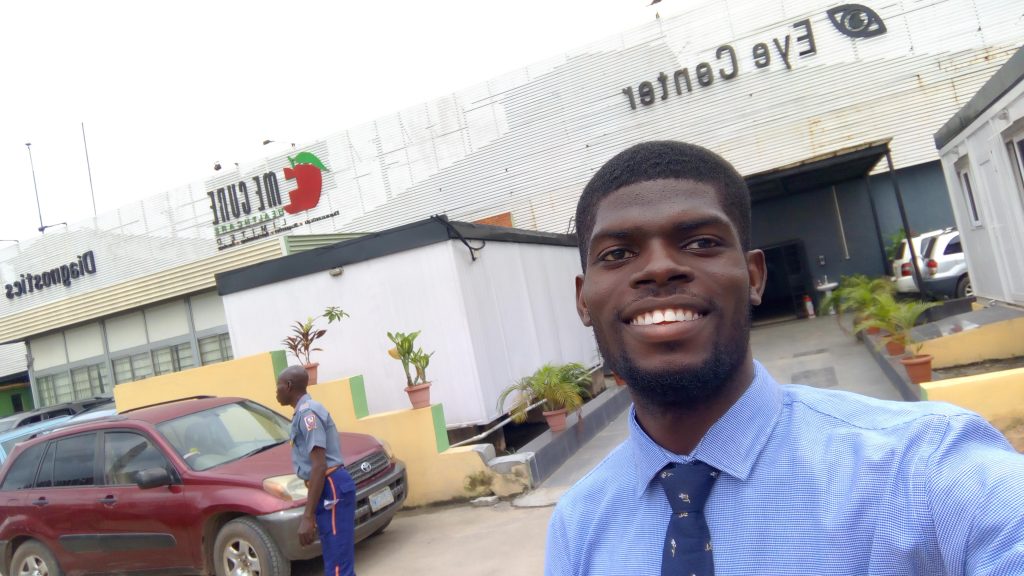 My story with Me Cure Eye Center started some six years ago when I accompanied my mother for a follow-up appointment at the facility. Young Emmanuel was impressed by the reception accorded us and the care my mother received. Some months later, I was offered admission to study Optometry at the University of Benin.
Six years prior, I walked into the facility as a 'patient'. Six years after, on every working day for 18 weeks, I walked in as an Extern.
Me Cure Eye Center is a consultant outpatient eye hospital with state of the art facilities. She has in her employ; ophthalmologists, optometrists, ophthalmic technician, opticians, pharmacists who provide top-notch ophthalmic care to patients. Over the course of my training, I had clinical rotations in these departments.
I spent the first few weeks familiarising myself with the instruments as well learning how to maximally use the Electronic Medical Record (EMR) system the hospital had in use. We occasionally switched to the traditional pen-and-paper recording style. I was exposed to modern diagnostic techniques in ophthalmic care including use & interpretation of the Optical Coherence Tomography, Fundus Photography and Visual Field Analysis.
As a surgical outfit with competent ophthalmologists, there were a lot of surgical cases. I joined both pre and post-surgery management teams of a number of cases. The need to carefully manage a patient's expectations, extensive tests carried out prior to the surgery and follow-up required post-surgery formed my major takeaways from this aspect of my training.
Practice requires that one is adept at thinking on the feet. I learnt to keep an open mind, to consume as much clinical information as possible and be abreast with evolving management regimen of different conditions. Connecting all the dots during a clinical examination is key in getting a spot-on diagnosis. And as time progressed, I got a hang of this.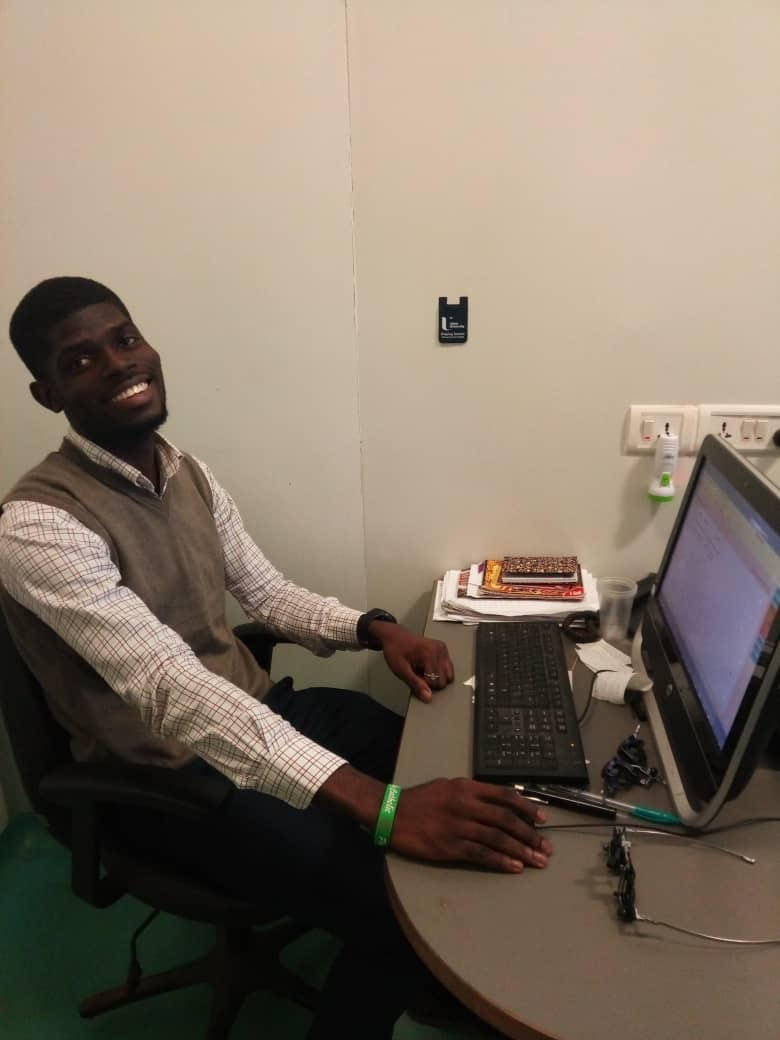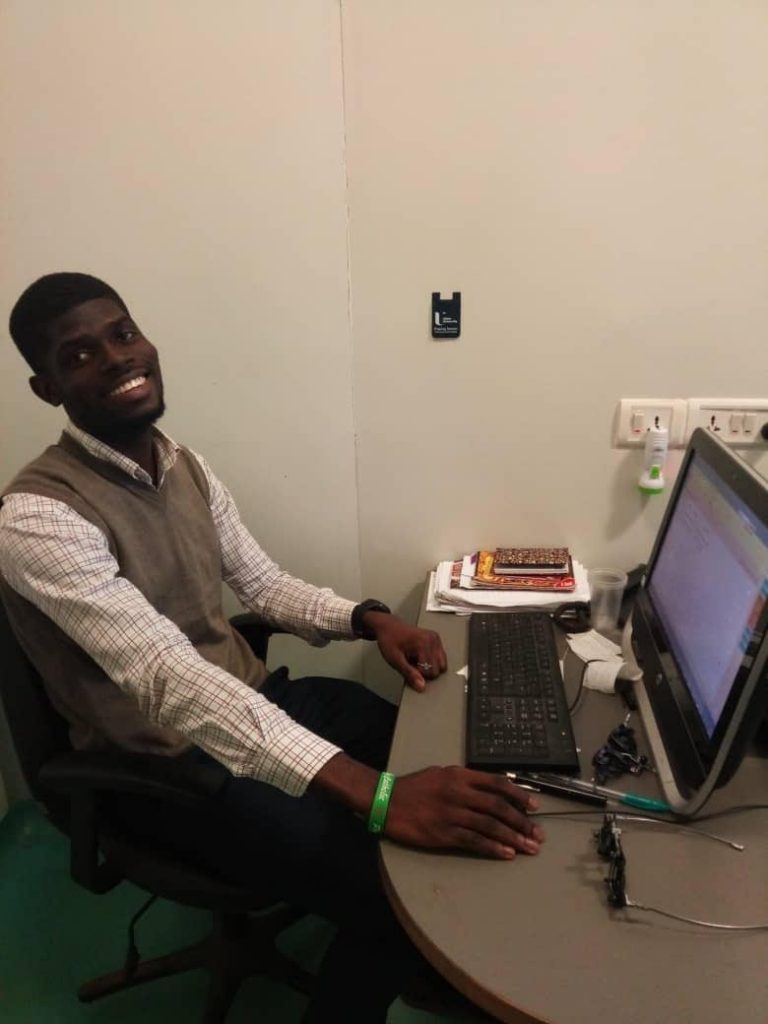 I learnt the proper use of terminologies when discussing/presenting cases to my supervisors and the need to break it down into layman's language when discussing with the patients and their caregivers.
Truly, no two patients are exactly the same. They may present with similar complains, signs and symptoms but each one of them deserves a unique attention. Every patient has the right to quality care, patience during the examination, reassuring words and full explanation of the condition.
It was not all rosy though. I faced some challenges within this period. Adapting to the 8-5 in a new city, one famed for its notorious traffic situation, was the major challenge. I had an awesome support system that helped me get through it.
Upon completion of my training, I stood outside the facility, taking in the scenery, ruminating on the many lessons garnered and reflecting on those priceless moments I had. I smiled; my sojourn was fruitful. I had this niggling feeling that my story with this hospital was not yet over.
Optometry gives one the unique opportunity to improve the quality of life of patients by improving the quality of their vision and I am just getting started!
EMMANUEL ERHASOGIE EGUAE, 600LEVEL STUDENT, DEPARTMENT OF OPTOMETRY, UNIVERSITY OF BENIN (UNIBEN), NIGERIA.